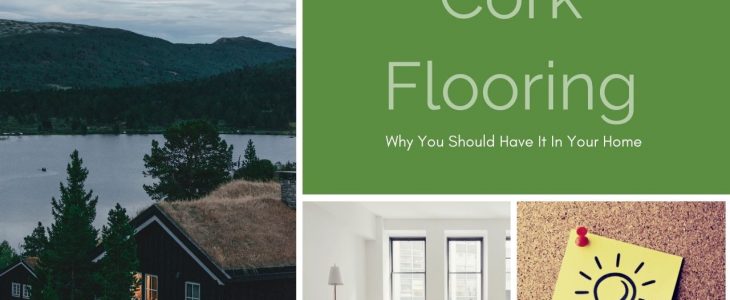 If you're thinking of renovating your one-storey house and want something long-lasting and worth the money, consider changing the flooring with cork.
Every shrewd homeowner knows that home upgrades can add value to your home and that you don't have to makeover the entire house if you don't yet have the budget for it. There are a few upgrades that could go a long way if you are able to identify the main parts of the bungalow that can cause the biggest impact. One of which is the flooring.
The flooring is that part of the house that takes much beating from daily use, and it's just right that you pick the sturdiest material to use. If the material you previously chose for your floors already needs to be changed, you should definitely consider getting cork flooring.
Have You Heard Of Cork Flooring?
Cork flooring has gained traction as one of the hottest new styles of floor covering today. Cork flooring can add a unique flair to any part of your bungalow, be it your bedroom or the kitchen. If you're a bit sceptical especially in using this type of material in the kitchen, you can check out the cork flooring Australia homes use. It's a popular choice for homes in the Land Down Under as well as in other countries.
Not only are cork flooring surfaces attractive, durable, and comfortable, they're eco-friendly too. If being eco-conscious sits well with you, then cork flooring is what you're looking for, and you'd be pleased to know that you can find these floors in a variety of colours, patterns, and textures. From busy swirls to subtle grains, there's no limit to the design possibilities.
The Practical Benefits Of Cork
Cork flooring provides benefits aside from the stylish look and high-end durability. Cork flooring is an excellent choice for homes with high levels of air pollution because it acts as a natural air purifier. If you usually wear slippers or socks around the house to prevent cold floors beneath your feet from feeling cold, you'll appreciate cork flooring's ability to remain consistently room temperature and thus feel very warm to the touch, just like a natural cushion underfoot. As an added bonus, cork flooring helps regulate temperature and humidity in the home, contributing to healthy indoor air quality and a more comfortable home overall. As if that weren't enough, cork flooring is an excellent choice for reducing dust mites and allergens, which are good for people who suffer from allergies or asthma.
Since cork flooring is able to withstand high-quality standards of maintenance and cleanliness, it's a great choice for those looking for an affordable alternative to hardwood or tile floors. You can also install cork flooring over walkways that receive direct sunlight exposure. Because the material is UV-resistant and seals well against moisture, it is a fantastic choice for use in the bathroom, where the material will keep the room from becoming too moist, and the seals will also help keep the bathroom from sweating. In addition to the bathroom, you can use cork flooring in other areas of the home, such as the kitchen and the living room.
Cork flooring is durable enough to use in areas with high levels of traffic, such as in the kitchen or family room. In addition to excellent air quality, the durable nature of the tiles makes them ideal for use in high traffic areas. If you are concerned about the look of your flooring, you do not have to worry about that either. Since the tiles are available in a variety of different colours and designs, homeowners are sure to find the one that suits their personal preferences. By choosing cork flooring over more traditional flooring materials, you can rest assured that your floors will offer superior protection against damage, wear and tear, moisture and the sun.
Easy Installation
The installation process for cork flooring is simple, making it ideal for both do-it-yourselfers and professionals. The tiles are cut to the precise size and shape using a caulk gun and sanded to an extremely smooth finish. Tiles are then applied one at a time by peeling off the protective backing using a pumice stone. This guarantees no gaps between the tiles, ensuring superior air quality throughout the entire room.
Floating tiles are simply large planks of cork laid directly on top of the other, providing a unique installation method for those who don't want to bother with the interlocking planning process. When installing floating tiles, it is important to use the right adhesive for the type of plan you have purchased.
Regardless, of the installation method you choose, cork flooring is one of the most sustainable and stylish floor options currently on the market.