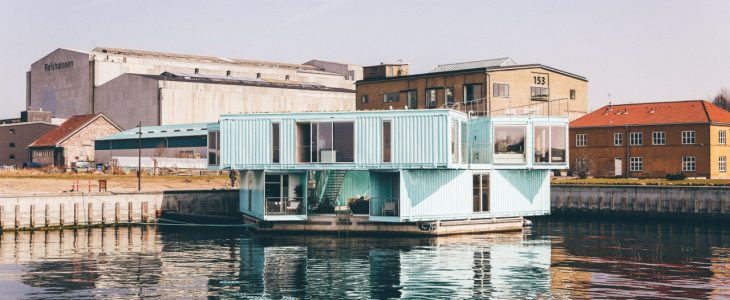 How did the lowly shipping container revolutionize the interior design industry? Well, original interest actually started when governments realized that shipping container lots were being filled to the rafters with empty containers with no one interested in having them shipped back to their original port. It's much cheaper, they found out to buy a new one than having the old one sent back. It got to be kind of a one-way ticket shipping container.
So federal brains were tasked to come up with solutions to address this impending problem. Enter the shipping container home (or office or whatever else they can be used for). For people living in Australia, Port Container Services is selling shipping containers perfect for conversion!
Have a look at some of these converted shipping container homes that will make any new home buyer drool at the site of their exquisite interiors. Here, we feature 3 of our favourite shipping container conversions.
1. The Caterpillar House by Sebastián Irarrázaval – What else would an art collector use as his house than a shipping container that reflects his love for art. This stunning house used five 40' and six 20' shipping containers and one open top container used a swimming pool. Its outer design was Andes Mountains-inspired. Its interiors were design to allow external air to freely flow.
2. Upcycle House by Lendager Arkitekter – This home gets its beauty in its simplicity and its use of recycled and upcycled materials. Two shipping containers are insulated on the outside to add to its stability. Walls and floors are made from pressed wood chips and the kitchen floor is made from champagne cork remnants. You will love the interiors of this house with its spacious kitchen and 4 bedrooms.
3. WFH House by Arcgency – Stacked rows of shipping containers make this 2-storey house truly spacious and airy with its high ceiling opening up to a living room and kitchen that doesn't crimp on space.
Shipping containers are not just limited to homes anymore – what with new architects and designers getting more creative and innovative. You will only be limited by your imagination as to how far and how bold you want to be with your shipping container home.